Brands

Bainbridge is uniquely qualified and committed to supplying the world with the finest quality materials. Founded in 1917, Bainbridge International is one of the longest established sailcloth manufacturers in the world, with almost a century's experience in developing and supplying the highest quality, highest performance materials to the marine industry.

The Sunbrella® Marine Imagine collection includes 10 lines of products with superior technical performance and has become a global standard in boating fabrics. The Sunbrella® Supreme fabric is now a must-have thanks to its technical expertise and aesthetic appeal.

Marine cover fabric, gives high quality apprearance of a traditional cover. Acrylic yarns give excellent UV stability, 100% solution dyed for consistent, rich non-fade colours. Anti fungal coatings. Rot proof, oil & grease resistant.

Kayospruce has now been established for 28 years and we are the first phone call for many industries that require outdoor and technical fabrics. The company was founded on and still operates under the simple promise to provide the latest fabric and hardware with a next day delivery and no minimum order values. After 28 years of growth, we are still offering this service with a large amount of customers taking advantage of our high levels of customer care and knowledge.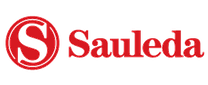 A high quality range of acrylic fabric, that gives excellent performance in many applications, in the marine environment. Its high qualities a solution dyed Masacril acrylic, makes it the fabric of choice, for over thirty years there has been no other fabric that can compare.

Maritime marine vinyl, in plain or flutted finsh. Also foam backed for internal headlinings. A premium upholstery fabric, designed as hardwearing seating vinyl suitable for both internal and external applications. PreFixx finish is designed to be easy to clean, antibacterial and mildew resistant.

Beautiful, luxurious, reliable, with long life expectancy. The new collection of upholstery fabrics is made to withstand the element, has a 5 year guarantee against rot, as well as colour fade.

Vinyl collections in a wide variety of colours and designs. All are fire retardant, UV and mildew resistant.

Marlen Textiles manufactures coated, laminated, and solution dyed polyester fabrics for use in a wide range of applications. Our polyester fabrics are the strongest there is and are treated to be resistant to water, mildew, weather, rot and abrasion, and can be treated for fire resistance. We also have complete capabilities to do custom coating, toll coating or custom laminating.

Lows of Dundee Ltd is a family-run business operating from its office headquarters in Dundee, Scotland. The business operation is divided into two separate divisions - Horticulture and Coated Fabrics. Still privately owned, Lows is a company which is rightly proud of its reputation for both service and quality which enabled the company to gain accreditation to ISO9001.